Welcome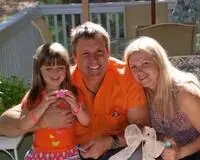 Today you are one step closer to a new you where you feel empowered and on a positive path to growth and well-being. As a relationship expert counseling couples for over 30 years I have seen everything. One thing I know for certain is that when someone is willing to make changes, the rest is just a matter of knowing what to do and staying on track. That's where I come in and I can help by phone, zoom, or face time. I now am exclusively virtual but have found this to be as effective as in person along with being convenient.
I practice Solutions-Focused Brief Therapy (SFBT). There will be a discussion of family history and past life events to help understand present issues, but not as much time will be spent on exploring the past as with other forms of psychotherapy. SFBT concentrates on finding solutions in the present time and exploring one's hope for the future to find quicker resolutions of one's problems.
Goal-setting is at the foundation of SFBT, where the therapist will assist individuals or partners in a relationship in developing clear goals, and creating action plans. Then, with follow up sessions, they will have the much needed accountability to stay on track with the goals as well as adjusting them over time to continue to grow and improve individually, and as a couple.
In almost every case, couples say they feel much more confident, aware and hopeful after the very first session. This includes even those who feel they are in crisis mode and on the brink of divorce (which is normally the case by the time I see them).
I am an advocate for marriage and am strongly against divorce in most cases. In a world where many professionals are very quick to recommend divorce I will look at every possible way to avoid breaking up a family. Couples need to know their problems are not uncommon and most divorces are unnecessary and could have been avoided with the help of the right professional. In most cases I am able to assist in saving a marriage even when one partner is not willing or ready initially.
As an additional service if requested, I am a PREPARE/ENRICH Certified Facilitator trained in the assessing and quickly clarifying a couple's needs, little time is wasted "figuring out what seems to be problem". Of particular value to my clients is a ten-page profile with graphs, charts, and diagrams that help the couple quickly see in full color what they have been trying to figure out and change. Areas of strength and challenge are identified. Recommendations are tailored to the unique dynamics and specific needs of the couple, as well as regular consulting sessions to make sure the couple is on track and growing in the areas where there are challenges. This couples assessment program is optional and not always needed.

With extensive studies in the field of child psychology and rethought parenting styles, and after spending years mentoring at risk children as well as raising my own, I have helped many families regain structure and adjust parenting styles that improve cooperation and connections between all family members. Parents are often surprised by the advice I offer, which is often counter-intuitive to what they have been practicing and what they learned from their parents. The latest research is continuing to prove that many, if not most parents are not getting the desired results from their methods and welcome this fresh new approach.
Whether you are needing help navigating through the many challenges in marriage, facing seemingly impossible challenges with parenting, or you're just ready to move in a new direction in your life, I look forward to working with you to achieve your goals.

What to do next:
If you feel ready to book your session or just have questions, please text me to get started. I will then call you to answer any questions, and, if desired, set an appointment with you to begin our work together.
I look forward to helping you reach your goals.

George W. Lathem, Jr. LLC

Pricing: Sessions are 60 minutes and cost is $150.00 - 90 minute sessions if needed are $175. Insurance is not accepted.